NATIONAL CONSTITUTION CENTER:
Administrative Space
Interior Design
This new interactive museum on Independence Mall in Philadelphia has engaged ELIA Architecture & Interiors LLC on numerous projects during the past several years.
Paul M. Elia, AIA has been working with the National Constitution Center since its inception in 2000. This long standing relationship continued through the years while Mr. Elia was engaged at several local Philadelphia architectural firms.
ELIA Architecture & Interiors LLC has provided space planning, architectural interior design, retail design, furniture, custom millwork, signage, acoustic renovations and exhibit planning services to the National Constitution Center.
Photo below:
Reception area to administrative space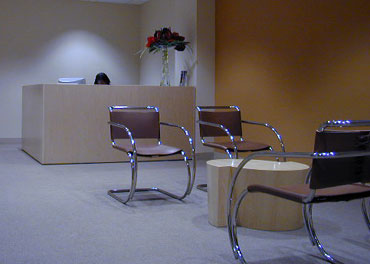 Photo below left:
View along hallway through administrative space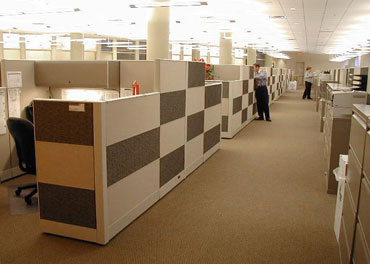 Photo below:
Private executive office